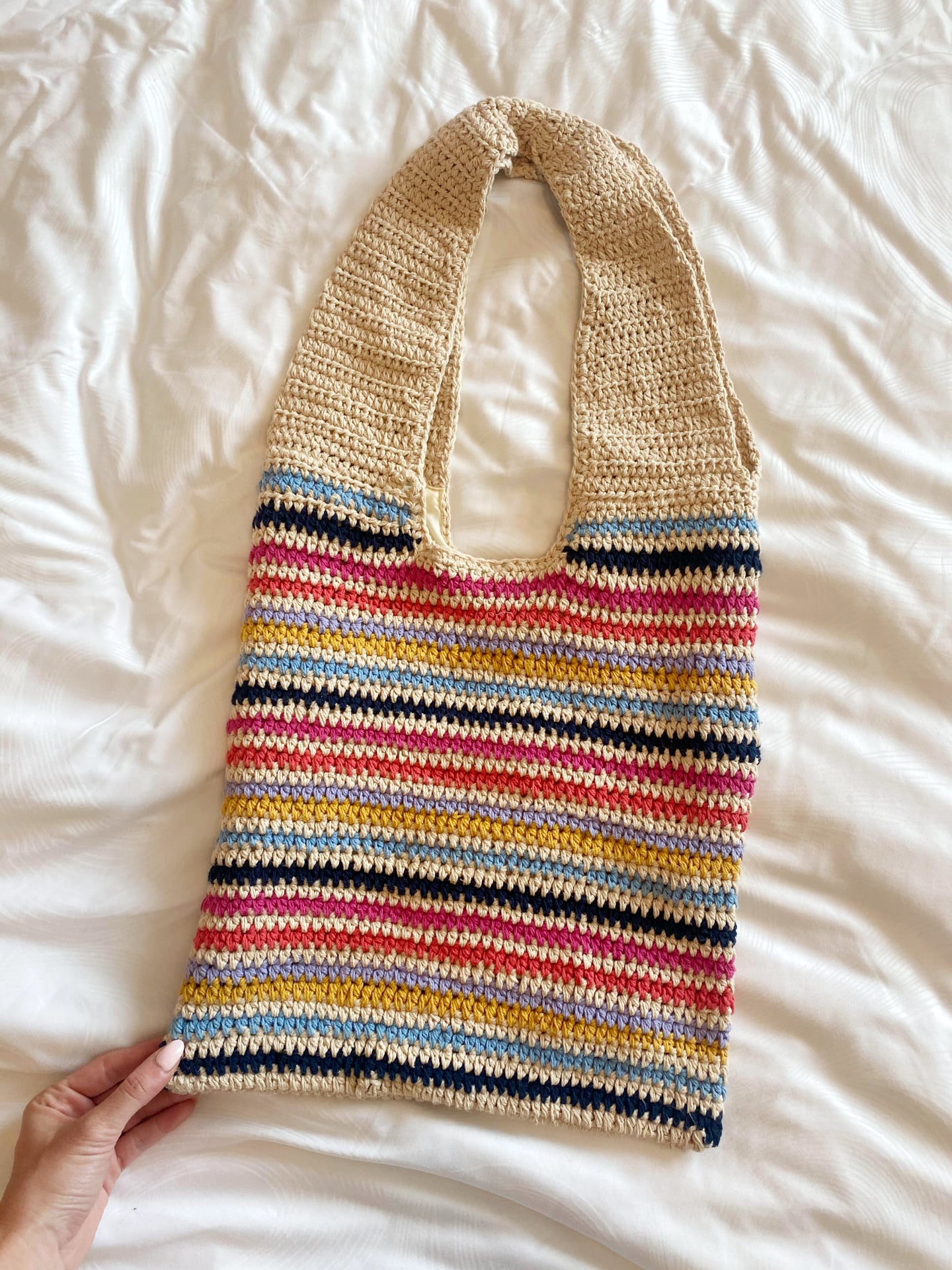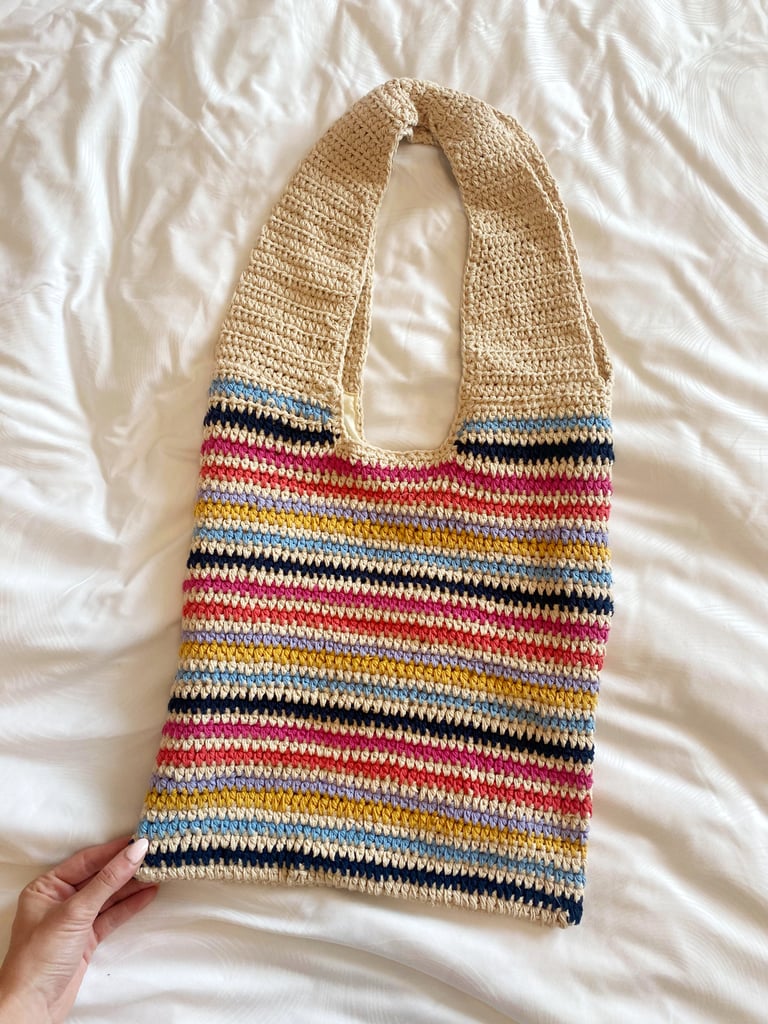 Hi. Avid Walmart shopper here to tell you it's about time to start shopping the retailer's fashion and accessories section, if you aren't already. Case in point: my new obsession is the No Boundaries Women's Festival Crochet Tote Bag Tan Multi Stripe ($27), which, in all honesty, I wasn't expecting to be as high quality as it is. Ahead, I break down everything you need to know about this bag in deciding whether or not you want to add it to your virtual shopping cart.
What I Like About This Tote Bag
When I unboxed this tote back, I audibly gasped over the intricate crochet detailing, which — if I'm being honest — looks even better IRL. It's reminiscent of a special item you'd buy from a super-talented artisan. It's made out of 100 percent cotton crochet, which makes it really soft to the touch — and the inside pocket is so spacious. For context: I brought it with me for a day of surfing and managed to fit a wetsuit, towel, water bottle and sunscreen inside without anything overflowing from the top.
What's better, it even has a zipped pocket to store easily displaceable items like your keys and phone, which I appreciated even more when I shoved my damp wetsuit back into it later that day.
What Occasion Is This Tote Bag Good For?
This tote bag will certainly work for any summer activity, but I think it's the perfect beach bag and also great for pool days, plus vacays. As mentioned, I brought it to the beach for a day of surfing, but I can also foresee myself using it to pick up some groceries or to transport wine and cheese to the park for a picnic.
What's Worth Noting About This Tote Bag
I studied this tote bag's reviews and noticed that those who gave lower ratings were surprised by how big it was. But as someone who always seems to be carrying a ton of stuff with me, I was a fan — and highly recommend it to those who appreciate a sizable carryall.
If you're not as obsessed with this multistripe print as I am but still like the silhouette, it comes in a floral pattern, too, in black and tan. While the stripe option is more classic, that alternate option evokes more of a boho aesthetic.
Would I Recommend This Tote Bag?
Without a doubt! I can't speak any more highly of this gorgeous bag, and shoppers agree. "Have gotten many compliments," writes one reviewer. "People are very surprised to find out where I bought it." I'm still in shock, too, TBH.
Rating:
Image Source: POPSUGAR Photography / Marisa Petrarca


#model #modeling selected by Livio Acerbo – original source here