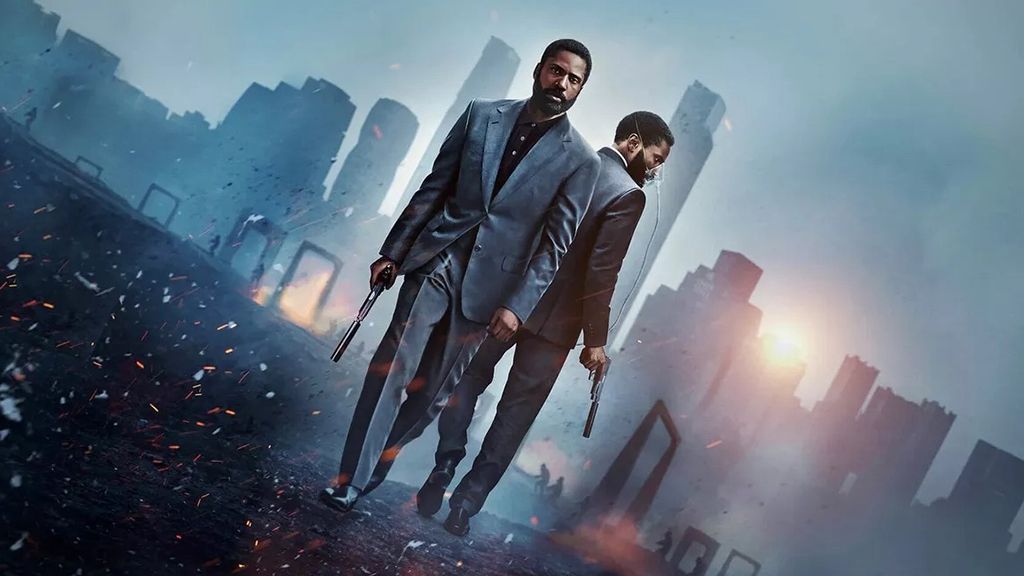 As the number of shows and movies available to stream in Australia continues to grow at an impressive rate, it can be tough to keep up with all the new additions to each streaming service each month.
We've all come to anticipate a new stable of Netflix Originals releases each month, but figuring out which shows they are and when exactly they become available isn't so easy. And what about the large number licensed shows and films that are made available to stream, if only for a limited time?
In an effort to keep you informed of the best shows and movies that are in the process of being added to Netflix, we'll be bringing you an updated list of what you can expect on the service on a monthly basis.
Not only that, we'll also be singling out the biggest releases, as well as a number of quality TV shows and films which we believe deserve your Netflixing time.
After a few weak months in terms of Originals, Netflix has come back swinging with a fantastic month of great new TV shows, specials and movies on offer – here's what's new on Netflix in June 2021. Check out Netflix's newest offerings below!
Netflix highlights for June 2021
Tenet (16/06/2021)
Visionary director Christopher Nolan's latest blockbuster is easily his most mind-bending yet, set in a world of espionage in which agents must master the concept of 'time inversion' in order to stop a renegade oligarch from ending the world. In essence, Tenet is about a new kind of war in which people fight against a future scenario that's moving backwards in time.
Sweet Tooth (04/06/2021)
Based on the DC comic of the same name, Sweet Tooth tells the post-apocalyptical story of a young half boy/half deer hybrid who sets out on an adventure with a gruff adult who may or may not become his new protector. Produced by Robert Downey Jr. and Susan Downey.
Spider-Man: Into the Spider-Verse (13/06/2021)
Tired of superhero films? You may want to check out Spider-Man Into the Spider-Verse before you commit to that stance, as it's one of the most refreshing, energetic and visually inspired animated films to come out in decades. It follows a new hero Miles Morales, a young kid from the neighbourhood who is bitten by a… Okay, you know the story. But this time, Miles must recruit numerous Spider-people from a number of universes in order to stop the villainous Kingpin from upending reality as we know it.
Fatherhood (18/06/2021)
Comedian-extraordinaire Kevin Hart stars in Fatherhood, a new Netflix Original dramedy about a widowed dad who must raise a daughter on his own despite being completely clueless. Based on a true story, Fatherhood looks set to make you laugh and cry in equal measure.
Rurouni Kenshin: The Final (18/06/2021)
In the concluding chapter of the well-liked Rurouni Kenshin series of live-action films, a terrifying enemy attacks Tokyo, setting the stage for a high-stakes battle that will likely expose our Samurai hero's biggest secrets.
Lupin: Part 2 (11/06/2021)
After the cliffhanger ending to last season, Assane is back with a new focus: find his son find Raoul who has been abducted by Hubert and his henchmen. Only that can he continue his Lupin-inspired grand plan to reveal Hubert's crimes to the world and avenge the death of his father.
…and the rest for June 2021
ORIGINAL SERIES
Creator's File: GOLD (03/06/2021)
Summertime: Season 2 (03/06/2021)
Feel Good: Season 2 (04/06/2021)
Fresh, Fried & Crispy (09/06/2021)
Locombianos (10/06/2021)
Lupin: Part 2 (11/06/2021)
Love (ft. Marriage and Divorce): Season 2 (12/06/2021)
Elite Short Stories: Guzmán Caye Rebe (14/06/2021)
Workin' Moms: Season 5 (15/06/2021)
Elite Short Stories: Nadia Guzmán (15/06/2021)
Elite Short Stories: Omar Ander Alexis (16/06/2021)
Black Summer: Season 2 (17/06/2021)
Hospital Playlist: Season 2 (17/06/2021)
The Gift: Season 3 (17/06/2021)
Elite Short Stories: Carla Samuel (17/06/2021)
Katla (17/06/2021)
The Rational Life (18/06/2021)
Elite: Season 4 (18/06/2021)
The World's Most Amazing Vacation Rentals (18/06/2021)
Nevertheless (20/06/2021)
Too Hot to Handle: Season 2 (23/06/2021)
The Naked Director: Season 2 (24/06/2021)
The A List: Season 2 (25/06/2021)
Sex/Life (25/06/2021)
Black Lightning: Season 4 (29/06/2021)
Ray (Coming soon)
Jiva! (Coming soon)
So Not Worth It (Coming soon)
NETFLIX FILM
Carnaval (02/06/2021)
Dancing Queens (03/06/2021)
Pretty Guardian Sailor Moon Eternal The Movie: Part 1 / Part 2 (03/06/2021)
Trippin' with the Kandasamys (04/06/2021)
Sweet & Sour (04/06/2021)
Xtreme (04/06/2021)
Awake (09/06/2021)
Tragic Jungle (09/06/2021)
Skater Girl (11/06/2021)
Silver Skates (16/06/2021)
A Family (18/06/2021)
Jagame Thandhiram (18/06/2021)
The House of Flowers: The Movie (23/06/2021)
Good on Paper (23/06/2021)
America: The Motion Picture (30/06/2021)
Prime Time (30/06/2021)
Ali & Ratu Ratu Queens (Coming soon)
ORIGINAL COMEDY SERIES
Alan Saldaña: Locked Up (03/06/2021)
ORIGINAL DOCUMENTARY
Breaking Boundaries: The Science of Our Planet (04/06/2021)
Human: The World Within (04/06/2021)
Kitty Love: An Homage to Cats (05/06/2021)
Unwind Your Mind (15/06/2021)
Penguin Town (16/06/2021)
This Is Pop (22/06/2021)
Murder by the Coast (23/06/2021)
Sisters on Track (24/06/2021)
Wonder Boy (26/06/2021)
Sophie: A Murder in West Cork (30/06/2021)
KIDS & FAMILY
Super Monsters: Once Upon a Rhyme (01/06/2021)
Wish Dragon (11/06/2021)
Rhyme Time Town: Season 2 (15/06/2021)
StarBeam: Season 4 (29/06/2021)
ORIGINAL ANIME
Trese (11/06/2021)
Godzilla Singular Point (24/06/2021)
The Seven Deadly Sins: Dragon's Judgement (28/06/2021)
Record of Ragnarok (Coming soon)
LICENSED HIGHLIGHTS
Puberty Blues: Seasons 1 – 2 (07/06/2021)
Down to Earth with Zac Efron: Season 1 (11/06/2021)
Viva the Underdogs (14/06/2021)
What's coming next month and beyond?
Netflix has has big plans for 2021, with a number of high-profile shows and movies confirmed for release on the service. Keep coming back to this page each month to find out when they'll be available to stream!
social experiment by Livio Acerbo #greengroundit #techradar https://www.techradar.com/news/heres-whats-new-on-netflix-this-month/