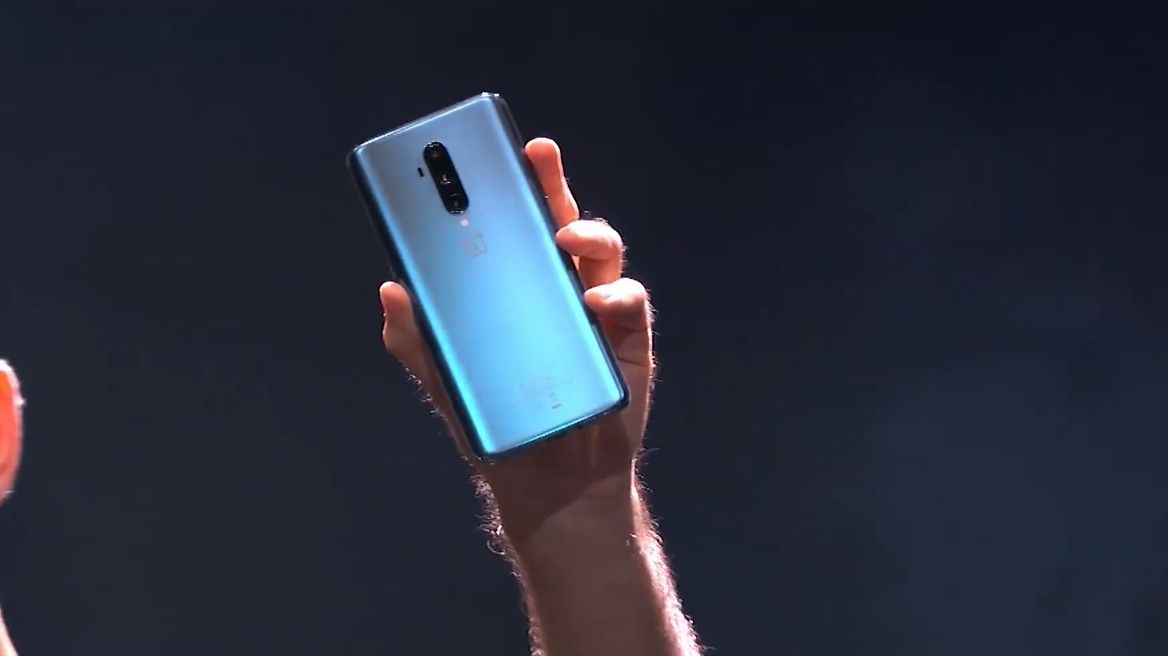 OnePlus has chosen an odd release schedule for its latest series of phones choosing to unveil the
OnePlus 7T
at its own event in September and then choosing to unveil the
OnePlus 7T Pro
today.
The company has now officially unveiled the OnePlus 7T Pro on stage as well as release date details for the OnePlus 7T in the UK.
We were live at the launch event as it happened, and below you can read through exactly what happened and our take on what the company was unveiling.
All times in British Summer Time (BST)
17:05 –
We've already tried out the phone for a week or so, and you can read our
OnePlus 7T Pro hands on review
now. We'll be giving a final verdict on the handset in the next day or so.
That's all from us tonight – thanks for following along with the event.
17:00 – It's all over. We've just heard the pricing for the UK where the OnePlus 7T will cost £549 while the OnePlus 7T Pro costs £699. The McLaren Edition of the phone is £799.
16:57 – There's a new Olive Green version of the Bullets Wireless 2 headphones too.
16:56 – OnePlus is now announcing a partnership with the developers of PUBG where it says its devices will be specifically optimized for the game itself.
16:55 – Feels like we're wrapping up as Carl Pei has entered the stage again.
16:53 –
Lots of driving puns here. We keep moving it up a gear and the like…
16:49 – The McLaren Edition features 12GB of RAM onboard. That's sort of crazy, and the most we've ever seen on a OnePlus phone.
This is going to be an expensive phone… isn't it?
16:46 – So there's a McLaren Edition of the phone, which has a unique design that is themed around the sports car brand. We've yet to learn if it differs at all in terms of spec though.
16:41 – It comes with a x 3 telephoto lens rather than the x 2 one on the standard OnePlus 7T. And now we're hearing about the McLaren edition of the phone, which is a bit surprising considering there wasn't all that much on the standard version of the OnePlus 7T Pro.
16:40 –
It features the Qualcomm Snapdragon 855 Plus, 8GB of RAM and 256GB of storage. It seems like there's just one storage version this time around.
16:39 – There we have it- the OnePlus 7T Pro is official. Let's find out what has changed…
Apparently it has all the same features as the OnePlus 7T, but there are a few key differences that we're going to get into now.
16:38 – As soon as we pressed the publish button on that last post he started hinting at the Pro… let's do this!
16:37 –
Can you tell we're getting a bit restless? We desperate want to hear about the OnePlus 7T Pro. Give us the new news!
16:35 – We've been talking through all the new camera modes of the OnePlus 7T that were announced back at the India event in September. It's all the same sort of thing as we saw back then speaking about features like Macro Mode and its super smooth video stabilization.
16:25 –
We're mostly talking about the 90Hz display on the OnePlus 7T. We've used that phone a lot as well as the OnePlus 7 Pro and we can confirm it's an experience that you struggle to lose when switching to other phones.
16:19 – Now Akis Evangelidis – he's part of the OnePlus team in France – is on stage to get into the specs of the phones. The problem is we're starting off with the OnePlus 7T.
You can read all about that in our full OnePlus 7T review.
16:18 – Finally, something big. OnePlus will be updating all devices since the OnePlus 5 to OxygenOS 10. That means Android 10 will be coming onto all devices from the last two and a bit years.
16:17 – Pei is back on stage to talk us through Google Lens and how the technology is built into OnePlus phones. It's essentially image recognition technology, but it's not an exclusive feature as you can download this to most smartphones right now.
16:16 –
Now we're learning lots around Android 10 in general such as the Digital Wellbeing features as well as gesture control. We've got a full guide to
Android 10
for your perusal.
16:12 – There's a new feature announced here called Instant Translation that aims to translate your conversations when you're speaking in a different language.
OnePlus hasn't revealed a release date or many specifics about the feature, but we'll be sure to hear more about it soon.
16:10 –
Lots of key OxygenOS features here that we've already heard about on the OnePlus 7T including a few new features for Zen Mode and a system wide dark mode.
16:06 – Pei is saying the company often uses feedback from customers to help provide a better user interface in future updates. Lots of uses of the word seamless – that may already be our most heard word of the show.
16:03 – OxygenOS is the first talking point, which is a topic we didn't expect to be starting with today. Pei is showing off some positive numbers for how people have enjoyed the software so far.
We haven't heard any word on new features to expect in the software… yet.
16:02 – And we're off. Carl Pei is on stage and there's already a bit of a tech issue where the auto-cue isn't working properly. Pei is handling it well though.
15:55 –
We're sat down and ready to go. Right now we're being treated to a video explaining how far OnePlus has come… can we just get to the product announcements please?
15:40 – Despite London Underground problems, we're now live at the OnePlus event and trying to find a seat. This is what the event looks like from the outside and then inside too.
14:50 –
We're now on our way to the launch. What sort of food will they have? That's our main question right now, but we guess we're also excited to see what tech they'll have on offer as well.
It's very certain we'll hear about the OnePlus 7T pricing, the OnePlus 7T Pro itself and maybe even a quick bit about the new OnePlus TV.
13:55 – Pete Lau is ready and raring to go, according to his Twitter feed. Well, he didn't actually say that… we're just taking it from the fact he has tweeted the muscle and hand raised emojis alongside a Union Jack flag.
There's only a few more hours to go and then we'll hear everything about the next handset from OnePlus.
09:50 –
Just hours before the OnePlus 7T is set to launch, a
leak has revealed the pricing of the 7T and 7T Pro McLaren Edition
.
According to the leak, the phones should cost the same as their non-T versions – except the McLaren Edition, which of course doesn't have a non-T counterpart, and could end up being the most expensive OnePlus smartphone so far.
The OnePlus 7T Pro price will almost definitely be revealed at the event later, so we'll soon find out how accurate this price leak is.
08:30 –
As we've mentioned in the introduction, today is a weird one for OnePlus. The company has already unveiled its OnePlus 7T handset, but it hasn't confirmed UK release date or pricing details until today.
Exactly why OnePlus chose to announce the two phones separately hasn't been made clear by the company but we're hoping to have the full picture by the end of today.
We've already had extensive time with the OnePlus 7T and you can read our full review of that phone just below.
08:25 –
Good morning! It's early, but it's time to get prepped for a day of brand-new phones, as the OnePlus 7T Pro is set to be unveiled later today.
The launch is happening in London where we'll be there to see the new handset first hand. But first… breakfast.
social experiment by Livio Acerbo #greengroundit #techradar http://www.techradar.com/news/oneplus-7t-pro-live-blog