Dive into the high-stakes world of "Special Ops: Lioness," a show that masterfully blends espionage thrills with emotional complexity. Join us as we break down the intricate relationships, the heart-pounding finale, and speculate on what's next for this gripping series.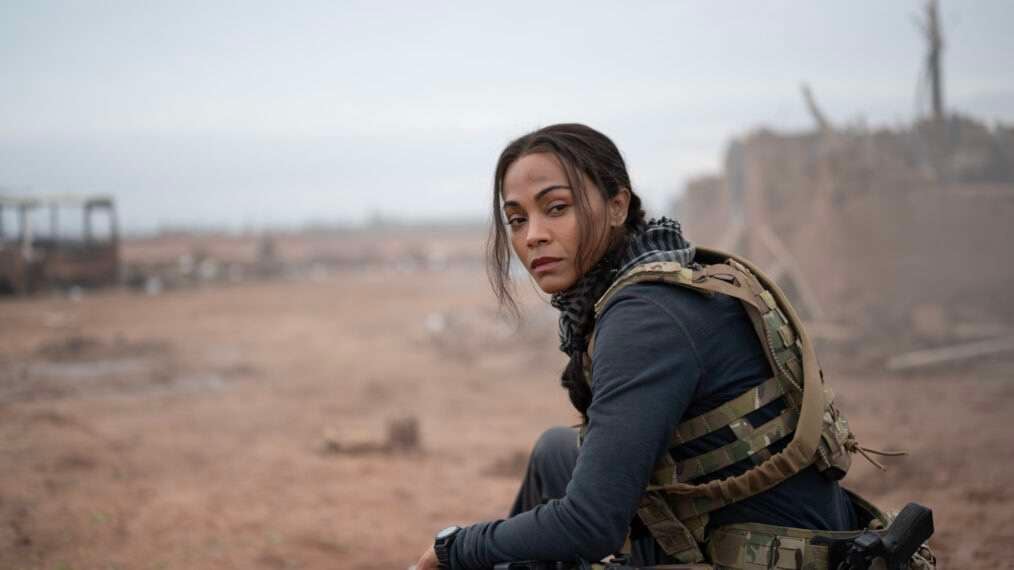 Hey everyone, it's Alvin here from GreenGroundIT, your go-to channel for everything news, reviews, and tech! Today, we're diving deep into a show that's got everyone talking—"Special Ops: Lioness."
Picture this: You're a US Marine named Cruz, played by the incredibly talented Laysla De Oliveira. One day, you're recruited into this top-secret CIA program called "Lioness." Sounds cool, right? But here's the twist—this isn't your run-of-the-mill, shoot-'em-up kind of mission. Oh no, this is espionage at its finest, where you're building relationships with the wives and daughters of high-value terrorist targets. Talk about multitasking!
Leading this operation is none other than Zoe Saldaña, who plays CIA Special Activities operative Joe. The chemistry between these two is electric. It's like watching a mother-daughter duo, but with the added tension of life-or-death stakes. You can feel the emotional weight in every decision they make, every move they execute. It's like a chess game, but with human lives on the line.
What sets "Special Ops: Lioness" apart is its emotional complexity. This isn't just a show about good guys chasing bad guys. This is a show that delves deep into the psyche of its characters. It explores the moral dilemmas, the emotional baggage, and the personal stakes that come with being a spy. And it does it all while keeping you on the edge of your seat, wondering what's going to happen next.
And speaking of what's next, let's talk about the future of this show. The first season ended on such a high note, leaving us all wondering what's in store for Cruz and Joe. Cruz quits the task force, and Joe is left contemplating the emotional toll of her choices. It's a cliffhanger that has us all begging for more. So, will there be a second season? Well, nothing's confirmed yet, but given the show's massive success, I'd say the odds are in our favor.
So, if you're looking for a show that combines heart-pounding action with emotional depth, "Special Ops: Lioness" is the show for you. And if you've already seen it, let's get the conversation going. What do you think will happen in the next season? What was your favorite moment from season one? Drop your thoughts in the comments below, and let's get this discussion rolling!
Alright, that's it for today's post. If you enjoyed this read, don't forget to give it a big thumbs up and share it with your friends. And if you haven't already, hit that subscribe button so you never miss out on our future posts. Trust me, you won't want to miss what we have coming up next.
This is Alvin, signing off from GreenGroundIT. Until next time, stay informed, stay entertained, and most importantly, stay engaged. Peace out!
Tags: Special Ops: Lioness, GreenGroundIT, TV Reviews, High-Stakes Drama, Emotional Complexity, Season Finale, Zoe Saldana, Laysla De Oliveira, CIA, Espionage, Future Seasons