by Livio Andrea Acerbo
---
---
Dive into the intricate layers of "Blue Beetle," a film that's breaking barriers and setting new standards in the superhero genre. From its cultural significance to its social commentary, find out why this movie is a game-changer.
---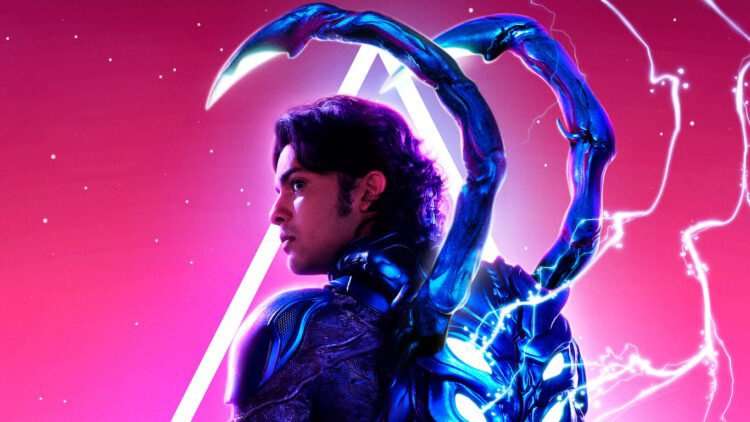 A Family Affair
One of the standout aspects of the film is its focus on the Reyes family. The movie takes its time to delve into the family dynamics, making you emotionally invested in their journey. The father figure, portrayed by Damián Alcázar, is especially touching. In a poignant scene, he appears in the afterlife, illuminated by hundreds of lit candles, offering comforting words to Jaime. This scene resonates deeply with anyone who understands the significance of lit candles in Latino culture, often used to honor a loved one who has passed away.
The Social Fabric
The film doesn't shy away from tackling social issues either. It's a rich cultural commentary about Mexican-American culture grappling with adversity, colonialism, gentrification, and education. It's a superhero movie that makes you think, and in many ways, it's to Mexican American culture what "Black Panther" is to Black culture—a celebration of pride and heritage.
The Villain We Love to Hate
The film's villain, Victoria Kord, is a complex character. She serves as a metaphor for white-American imperialism and takes the story in a more militaristic direction. Her character adds a layer of depth to the film, making it not just a battle of good vs. evil but a nuanced look at power dynamics.
The Future is Bright, But Uncertain
Despite its cultural significance and critical acclaim, the film has been facing commercial challenges. It's been faring slightly better on the critical front, ranking at 77% on Rotten Tomatoes, but it has only made $81.8 million worldwide off a reported $104 million budget. This puts the chances of a sequel in a precarious position. However, the end-credits scene leaves room for future exploration, teasing the presence of other DC characters like Martian Manhunter and Green Lantern.
The Missed Opportunity
One of the critiques of the film is the lack of a significant cultural celebration, similar to what we saw with "Black Panther." Many believe that DC Comics has a marketing problem and that the film's release timing—August, when many kids are going back to school—may have affected its performance.
The Final Word
"Blue Beetle" is a film that deserves better. It's a celebration of Mexican-American culture, a socially relevant narrative, and a superhero movie that breaks the mold. It's a film that not only entertains but also educates and enlightens. And with teasers suggesting a crossover with other DC characters, the future for Blue Beetle in the DC Universe looks promising, even if it's not through a direct sequel.
Conclusion
So, what are your thoughts on "Blue Beetle"? Do you think it's a step in the right direction for superhero movies, or is it a missed opportunity? Let's keep the conversation going. And remember, if you enjoyed this deep dive, don't forget to commert, like, and subscribe!