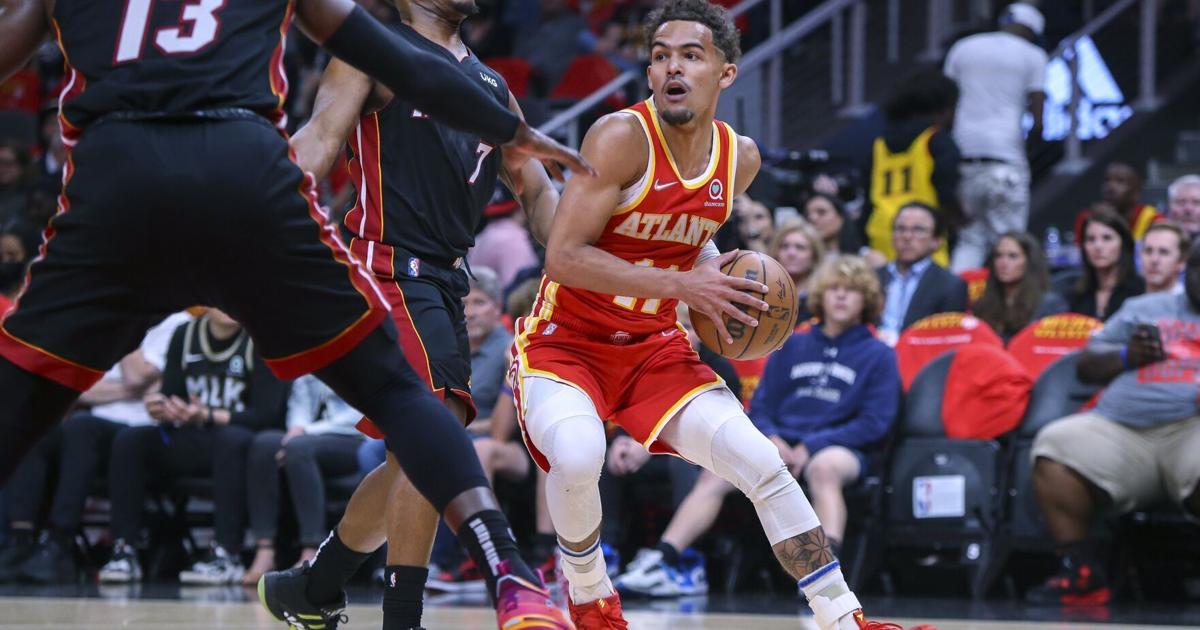 Game 4 of the NBA Playoffs Eastern Conference first-round series between the top-seeded
Miami Heat
and the No. 8
Atlanta Hawks
is set for Sunday at 7 p.m. in Atlanta's State Farm Arena.
Miami leads the series 2-1. The game will be televised by TNT.
The Hawks added some drama to the matchup with a 111-110 win Friday night in Atlanta. Trae Young, who had been ineffective in the opening two games, hit the game-winner with 4.4 seconds left. Young led his team with 24 points.
Miami's Jimmy Butler, who struck for 45 points in the Heat's Game 2 victory, was limited to 20 points and missed two potential difference-making shots down the stretch.
Worth noting: The health of Miami point guard Kyle Lowry (hamstring injury) is in question.
FrontPageBets takes a look at some interesting wagers available for the game.
Site: State Farm Arena, Atlanta
Spread: Miami -1.5 (-115); Atlanta +1.5 (-105)
Money Line: Miami -125; Atlanta +105
Trae Young points: Over 27.5 (-105); Under 27.5 (-120)
Jimmy Butler points: Over 24.5 (-120); Under 24.5 (-105)
Gerry Ahern is senior content editor for FrontPageBets. A 35-year veteran sports editor and digital media executive, he has led coverage of the biggest events in sports, from Super Bowls, to Final Fours, to Olympics, to the Masters.