Refresh
Interesting results from our aforementioned Galaxy cancelation poll.
Turns out Galaxy S is the most popular series, with only 16% of voters choosing it as their least favorite line. A third of voters have chosen the Galaxy M line, but that makes sense since it's not as readily available in all regions.
Most curious is that, when we launched this poll, most of the early votes wanted to get rid of the Galaxy Z line of foldables, but it's a much more even split now.
The poll still has 30 minutes until it expires, so everything could change.

Less than an hour until the event kicks off. Time to start looking for your TV remote.
We've got a Twitter poll running about Samsung phones and we want your input:
Today's #SamsungUnpacked Part 2 event is still a bit of a mystery. While we wait to see what Samsung has for us, how about a quick hypothetical. If Samsung had to ditch one line of phones, which one should it drop?October 20, 2021
See more
Basically, if in a parallel world Samsung decided to blitz one of its phone lines out of existence, which would you prefer to go?
We didn't include the Galaxy Note line, because rumors suggest it's gone. Instead we've got:
S – the flagship line
A – the budget and mid-rangers
Z – the foldables
M – the budget phones only available in some regions.
Take a vote and let us know why you voted the way you did.
Could we see One UI 4 information at the Samsung event?
That's Samsung's software for its smartphones based on Android 12, and it launched last week for select mobiles. However the company didn't make much of a fanfare about it, so lots of people didn't know it was launched at all.
Maybe the company will make more of a song-and-dance about One UI 4 at the event, perhaps listing its big features and making pledges for which mobiles will get it.
Two hours to go until the big event – or little event, depending on what actually shows up – that's enough time to pop to your local coffee shop to pick up a brew, as long as you live about 50 minutes from the shop and don't mind it being cold when you get back.
Still no tweets from Samsung about the event. Hopefully something will happen soon.
We're having to put our Sherlock hats on for this, but there's a tiny bit of evidence to suggest the Samsung Galaxy Watch 4 could get
something
at the event in a couple of hours.
Welcome to week two of the #GalaxyWatch4 Health Project! Join #TeamGalaxy as they work their way toward a healthier, stronger, better body composition. With two weeks left to go, there's still plenty to learn by following #Watch4MyFitnessJourney. pic.twitter.com/FA2aWSXUgNOctober 18, 2021
See more
A tweet from Samsung mobile from two days ago welcomes in week two of the company's Health Project, oriented around the phone, out of a four-week jaunt.
This is basically a promo for the watch and its health features – but what better way to celebrate this promotion than by unveiling something new about the watch at the Unpacked event?
Sure, we could be reading too far into a tweet, but with little in the way of leaks or rumors letting us know what's coming later, we're having to read way too far into things to make guesses.

There are less than three hours to go until Samsung Unpacked kicks off – that's enough time to make lunch, relax, finish your work, watch a few episodes of TV – It's also just about enough time to watch Ridley Scott's The Last Duel which I saw a few days ago and recommend.
If you're checking out our live blog now you're a little early still, and nothing's really happening yet – so it's a good opportunity to check out some other mobile news doing the rounds.
In the UK, the Royal Mint (which makes physical money, nothing to do with the sweet flavor) has announced it's going to start using the gold from recycled mobiles in cash in the future. Remember physical money?
Mobile gaming fans should check out Townscaper, a popular PC indie game which just had its mobile port released on iOS and Android. Also, we've heard a launch date for the Xiaomi Redmi Note 11 and seen an early image that shows an iPhone-like device.
Samsung curiously hasn't been making much of a big deal about the Unpacked event on its Twitter accounts – this suggests to us there isn't going to be
that
much happening.
Snap portraits worth pulling over for 🍂 with #GalaxyS21 Ultra 5G.Shop now: https://t.co/WPBaV4zAVG📸 by: Alfredo Alicbusan pic.twitter.com/pZlx7bgnxoOctober 19, 2021
See more
Case in point: the last post on the Samsung Mobile US account was about taking pictures of people (whose face you can't even see because of motorcycle helmets) and nothing to do with the event.
The brand did make one allusion to its own event…
Wow, lots of announcements this week! That's fine. Competition keeps us on our game.October 19, 2021
See more
… in a tweet subtle discussing Google's event last night.
So the brand's not exactly working overtime to build hype for the event, and that's why we're not sure anything big is coming. No Galaxy Tab S8 for sure.
Fans of Samsung tech might be happy to know that we recently published our review of the
Samsung Galaxy Watch 4 Classic
. This took quite a bit of testing, as we had trouble with some of its exercise and fitness tracking modes.
Some rumors suggest we could see new Galaxy Watch 4 features shown off today, maybe bringing new health or lifestyle tools to the premium Wear OS device.
With the Apple Watch 7 recently out, Samsung could overshadow its close rival by bringing some useful new features not available on Apple smartwatches, but we'll have to see.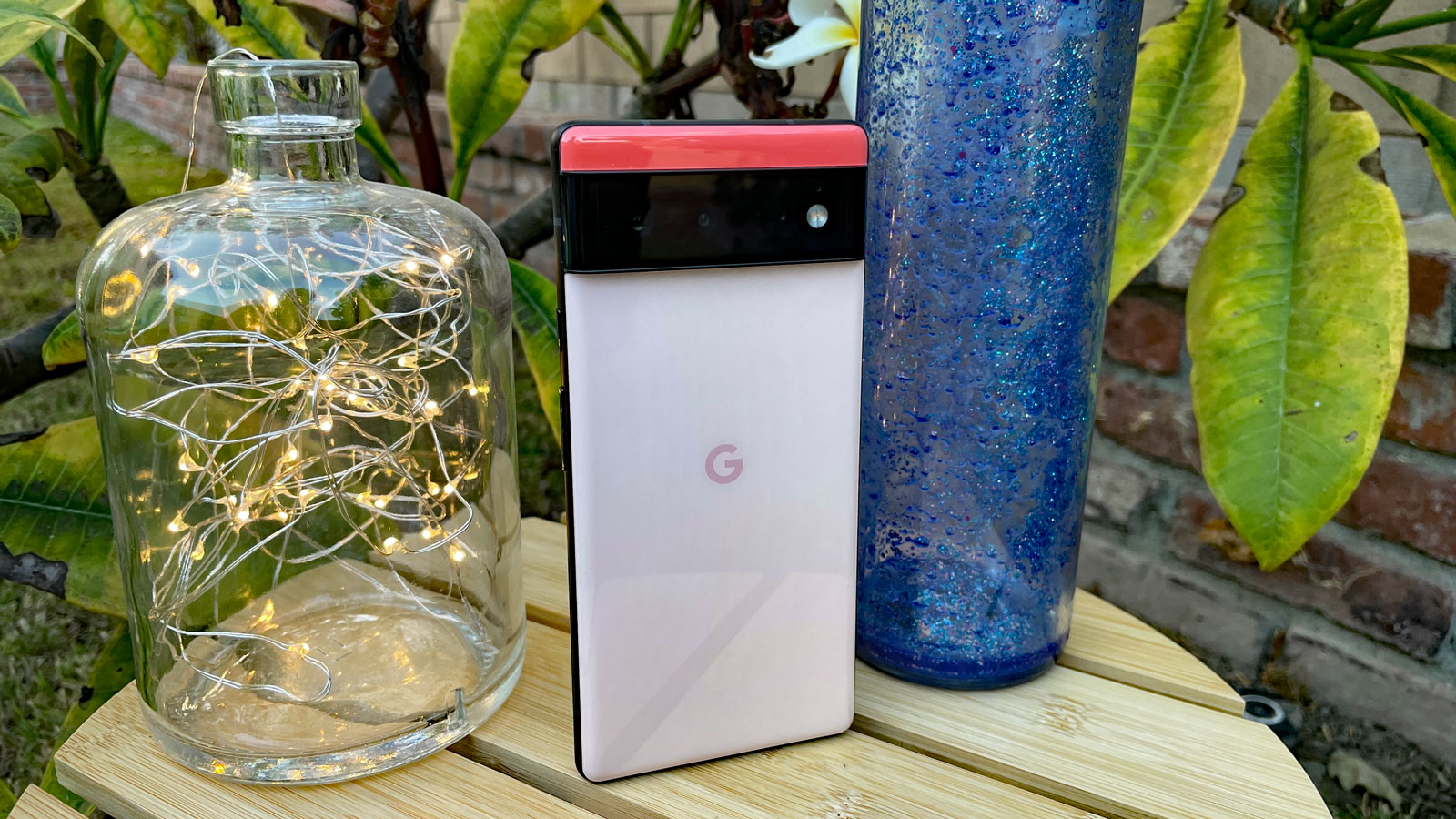 This is the Google Pixel 6, launched last night alongside the Pixel 6 Pro. We're not expecting Samsung to have any close rivals to them tonight – the Galaxy S22 will likely come in early 2022 – but you never know.
Welcome to our live blog, where we'll be highlighting anything, everything and all the in-between that Samsung announces today.
We're not expecting as many announcements as at the Galaxy Z Fold 3 launch, and in fact there might not be any new products at all, with customization for its existing foldable phones looking the most likely, but Samsung may well have some surprises up its sleeve too.
There's also an outside chance that we'll see the Samsung Galaxy S21 FE, so it's worth following along even if foldables aren't for you.
social experiment by Livio Acerbo #greengroundit #techradar https://www.techradar.com/news/live/samsung-galaxy-unpacked-live-blog-todays-colorful-launch-as-it-happens/