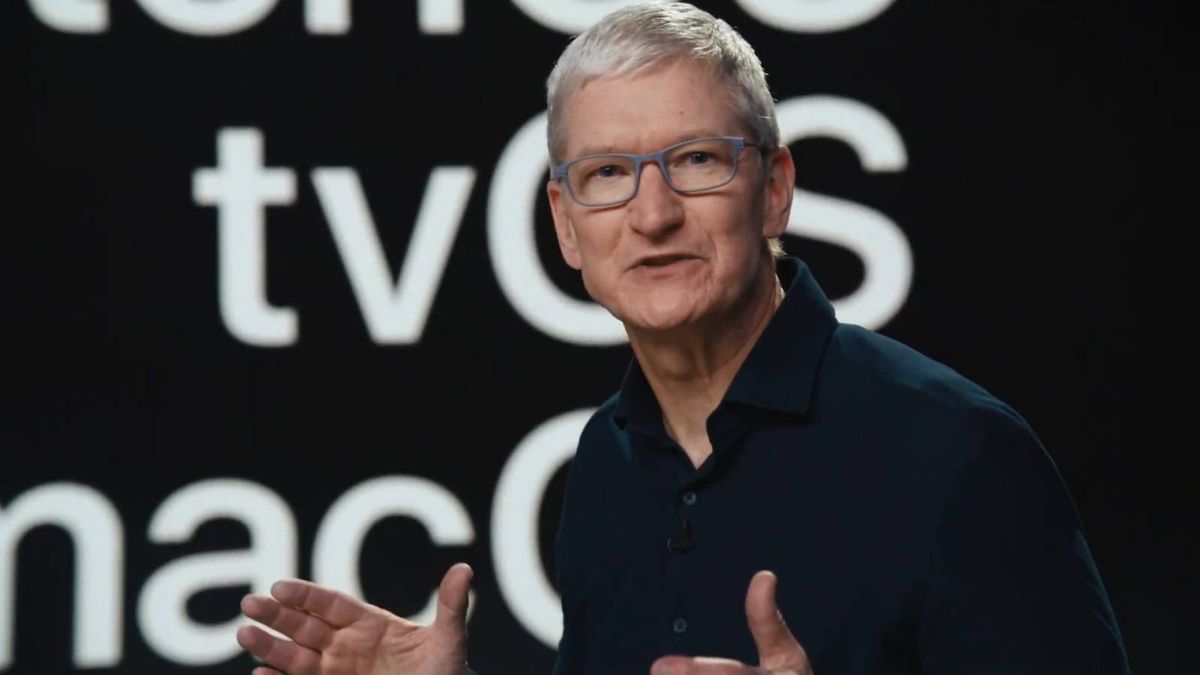 Apple's
iPhone 12
event may have been delayed this year, but we're set to hear about new gadgets from the company at a livestreamed keynote set to take place later today.
The Apple event is set to start today (September 15) at 10am PT / 1pm EST / 6pm BST (3am AEST on September 16 in Australia).
It'll be a livestream that you can watch along with, and we're expecting to see a variety of new gadgets from the company with rumors of the
Apple Watch 6
,
Apple Watch SE
,
iPad Air 4
and even
Apple AirTags
.
Leaks suggest this will just be an event for those products – and maybe a few other surprises – so there probably won't be an iPhone 12 announcement later today, but Apple has yet to confirm that's the case so it may still happen.
Below we'll be talking you through the events of the day before it all kicks off at Apple HQ, and then we'll be talking you through the launch as it happens, alongside our commentary on the announcements.
All times in Pacific Standard Time (PT)
04:02
–
Apple TV Plus
is almost a year old, so will we be hearing about new TV shows at the Apple event? Maybe a bit of insight into the company's next foray into film?
TechRadar's Senior Entertainment Editor, Samuel Roberts, says, "'With Apple TV Plus, a steady stream of new, high-profile originals have kept subscribers busy with content during a fairly tepid year for entertainment options. Bold moves like acquiring the Tom Hanks movie Greyhound, or bankrolling Martin Scorsese's next movie Killers of the Flower Moon, show that Apple is serious about being a contender in entertainment.
"My expectation is that like the reveal of Foundation on Apple TV Plus earlier this year, you'll catch a first look at another major series in the works, or see the announcement of another big acquisition. Something like that will make a splash alongside the reveal of Apple One.
"Apple TV Plus arguably still lacks an original show like The Mandalorian that'll get the service attention from those outside of the company's tech ecosystem – that's what the service will need to truly take off.'
03:30
– So, what shall we expect from the Apple Watch 6? The most trusted rumors suggest the company won't be updating the design of its smartwatch extensively and we'll be seeing a similar looking device to the Apple Watch 6.
Instead the improvements are likely to be internal with some suggesting it may be getting a larger battery to ensure better sleep tracking as well as new fitness features as well.
TechRadar's Fitness Editor, Catherine Ellis, says, "The Apple Watch 6 might be first to feature SpO2 tracking, allowing you to see changes in your blood oxygen saturation overnight that can indicate problems like sleep apnea.
"It's a feature that's become common on even inexpensive fitness trackers, and seems like a natural addition for a device that already has heart rate monitoring and an ECG."
01:52 – Oh, and we almost forgot. There's the rumor of Apple One launching later today. That's a subscription service that has been rumored for a while now which will supposedly bundle Apple Music, Apple Arcade, Apple TV Plus, Apple News Plus and other software into one package and therefore one price.
01:45 – So, what are we going to see today? That's the big question, and it's a little uncertain at the moment but the leaks generally point toward the below. Think something is missing from the list? That likely means it isn't happening today, and we'll talk you through those things in a new update coming soon.
01:35 –
Welcome to our Apple event 2020 live blog – this is where you'll find all the latest announcements as they happen, as well as our commentary on the event itself.
Obviously, it's early to be talking about the new products, so we'll be talking you through the information that we know so far as well as any leaks or news that breaks throughout the day.
But first, the key details for today:
social experiment by Livio Acerbo #greengroundit #techradar https://www.techradar.com/news/apple-event-2020-live-blog