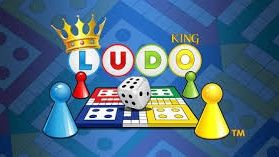 If you are fond of slightly macabre puns, you may like this: The game of dies has been bested by the game of dice. Okay, to be specific, PUBG Mobile has been dethroned by Ludo King, the traditional Indian game that is fancied by kids and family, in terms of app downloads for the period April to June.
According to Sensor Tower, the company that provides enterprise-level data on mobile apps and publishers, gaming apps saw 15.1 billion downloads worldwide in April-June quarter. And the lockdown-tied India alone contributed 2.27 billion downloads of it. That would make roughly around 18% of the global downloads.
Among the Indian downloads in gaming apps, Ludo King saw a staggering 48.3 million downloads. PUBG Mobile, which is a rage among the youth, clocked in 30.8 million new installs, and was ranked three.
Ludo King's ascension to the top, is not overnight. There was enough hints that this game app, developed by India's Gametion Technology, was growing. In January-March it had 29.5 million new installs and was placed second in the list.
But in the April-June quarter, it has captured the top throne.
Ludo King, developed by Mumbai-based Gametion Tech, is the first Indian gaming application to pass 100 million downloads. First launched in February 2016, Ludo King's May revenue was about $922,000 worldwide, thanks to in-game purchases.
Anti-China sentiment also a factor

The Covid-19 induced lockdown, which ensured that families were holed up in the house for long periods, kicked up a demand for gaming apps to keep the kids engaged. The free gaming app Ludo King, which is good fun as a family game — it is uncomplicated and allows multiple players across age groups — has been seeing remarkable numbers in terms of downloads.
In February, Ludo King had 10.8 million downloads, while in April it accumulated 26 million downloads, an increase of 140.7%, according to a report in the Economic Times.
The report quotes Vikash Jaiswal, creator of Ludo King and founder, Gametion Technologies, as saying: "While Ludo King's daily active users (DAU) was around 25 million last year, the app's current DAU (at its peak) is approx 43 million. The company had to migrate from 25 servers to 200 servers to meet its peak daily traffic during the lockdown with users spending an average 50-55 minutes on the app".
Another reason for Ludo King being a bigger crowd-puller than PUBG Mobile in this period is the fact Ludo King is an Indian app, while the latter has its origins in China. The local sentiment is said to have had a hand in its rising popularity.
But essentially, Ludo as a game is something that almost every household in India has played in some form or the other. It is a tradition in the country for grandparents to play this game with their grandchildren.
And technology has now merely helped that tradition to triumph.
social experiment by Livio Acerbo #greengroundit #techradar https://www.techradar.com/news/pubg-is-conquered-by-an-old-indian-game