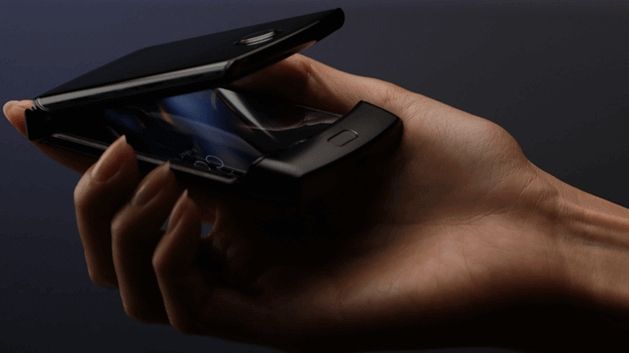 Update:
Well, let's liveblog this Moto Razr event. Because while there's strangely no official Moto Razr event livestream, we're seeing details go public early, and
we can report on that
. It's all over Twitter, so who cares, right? Right!
We're in Los Angeles for that event that appears be be dedicated to the sequel to the Motorola Razr V3 from 2004 – it's likely to be the Motorola Razr V4, which is heavily rumored to be the company's first folding phone.
It's thought that Motorola is reworking its classic flip-phone design and branding into a foldable device. This has been a handset we've been anticipating for a long time, ever since
TechRadar broke the first word
of a reboot of the Razr brand when speaking to Lenovo's CEO Yang Yuanqing back in 2018.
We've been eagerly anticipating this device from the company for some time throughout the launch of the Huawei Mate X and Samsung Galaxy Fold folding phones.
All times in Pacific Standard Time (PST)
7:44pm: This is is probably the most highly cited tweet we're seeing for the still under wraps. Again, this information is public and fair game to report on.
7:42pm: David Lumb is on the ground and on Twitter – only tweeting things that are already public. And we've seen statues of ice holding old Razr phones. This s a cute tweet.
7:40pm: Well, the Rzr name has been confirmed – it's 15 years old, but the LA venue is popping with nostalgia and mood lighting, as you can see from people live tweeting the launch event.
7:35pm: Here's another live tweet from the venue. Key Motorola partnership returns, with mainstay Verizon on stage at the Moto Rzr launch event. We'll have to see what about means from the launch event that's totally happening right now in LA.
7:32pm: Here's a tweet of the venue, with a big screen dedicated to the old Moto Rzr 3 design. There's certainly attention being played to nostalgia.
7:30pm:
We're going to report on everything being leaked online right now, because Twitter is FULL of public information. I see a swanky venue popping right now in LA, and several tweets leaking what's supposedly the phone.
01:00pm: It's the afternoon here is Los Angeles and we're getting ourselves prepped for the big launch taking place later tonight. This is an exciting one considering the history behind the Motorola Razr series and, perhaps more importantly, the hype behind foldable phones.
We've already seen the phone leak yet again this morning through photos on the FCC and you can read all about that here. Plus, Motorola has also posted another teaser image of the phone that you can see below:
It doesn't show much about the phone that we didn't already know, but it's enough to keep us interested for the next few hours until the launch begins.
social experiment by Livio Acerbo #greengroundit #techradar http://www.techradar.com/news/motorola-razr-2019-launch-live-blog