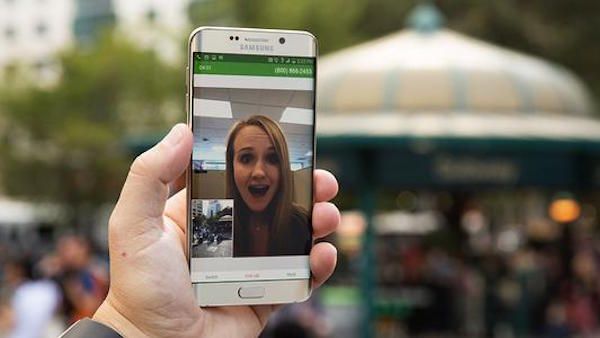 If the speculations of lifting the ban on WhatsApp are going to come true in the UAE, the opening will make a huge impact and immediately kill other voice over internet protocol (VoIP) apps offered by the telecom operators – Etisalat and du.
Mohammad Al Kuwaiti, executive director of the UAE's National Electronic Security Authority, told in an interview with CNBC, that discussions had taken place with Facebook-owned WhatsApp on national security initiatives.
"There might be a lift of that ban for WhatsApp and this is going to happen soon, this is what we know and understand from the telecommunication authority (TRA) here in the UAE," he said.
Sukhdev Singh, Executive Director at research and consulting services provider Kantar, told TechRadar Middle East, that the opening of WhatApp means the ability to call anyone across the globe is easy as the subscriber base is humungous.
Even if WhatApp is charged a monthly fee, similar to what other VoIP apps such as Botim, YzerChat, HiU Messenger and C'Me by the telcos in the UAE, he said a large number of people will shift to WhatApp from other VoIP apps as it [WhatsApp] is readily available on any phone and it is a commonly used platform across the globe for free.
Both Etisalat and du offer a monthly fee of Dh50 for mobile users for VoIP apps and Dh100 per month for WiFi users at home.
For Botim, YzerChat, HiU Messenger and C'Me to work, the other end of the line also needs to have the same app.
According to TRA's 2015 policy on VoIP states that it can only be provided by licensed telecom operators.
Security raises concerns
Previously, senior UAE businessmen, FNC members and government officials, including Khalaf Al Habtoor, chairman of Al Habtoor Group, have urged the authorities to open VoIP apps as the UAE strives towards becoming number one country in everything, including telecommunications sector.
Outside the UAE, other VoIP apps, amid being free, are seldom used as they have Apple's Face Time, Google Duo and Microsoft's Skype which offer better clarity, quality and encryption.
"UAE has done a lot to prevent VoIP and a lot of efforts are being done by the telecom operators to curb illegal use. The quality of Botim, YzerChat, HiU Messenger and C'Me are not that high when compared to WhatsApp, which is backed by good technology and encryption and also has the backing of Facebook. The trust for WhatsApp is very high," he said.
UAE is one of the few countries in the region where WhatsApp voice and video calling is banned. Saudi Arabia and many other countries in the region had lifted the ban on Skype and WhatsApp a couple of years ago.
One of the reasons stated for banning chat apps in the UAE is regarding security as it is end-to-end encrypted and is difficult for the government to monitor.
When contacted, the TRA declined to comment.
Could see a Facebook server in UAE
For governments to have a view of the data and the information that flows through WhatsApp from a security perspective, Singh said that Facebook may be told to have a server in the UAE for the authorities to monitor, similar to what had happened to BlackBerry.
BlackBerry was told by Saudi Arabia and the UAE in 2010 to install servers for regulators to monitor BlackBerry Messenger and the encryption key to decipher emails, messaging and web browsing on BlackBerry mobile phones.
"If UAE is doing this and if Facebook installs the server in the UAE, it may impact other Gulf countries also," Singh said.
"I will not be surprised if UAE negotiates and able to get it done, other Gulf Countries, especially Saudi Arabia might do so. Eventually, Apple's Face Time and Microsoft's Skype will be opened," he said.
Furthermore, when it comes to adopting technology, security and safety practices, he said that UAE is always a frontrunner and many other Gulf countries do imitate what UAE does.
By opening up the WhatsApp, Face Time and Skype in the UAE, he said that telecom operators are going to make more money as voice revenue is falling dramatically and telos can monetise data as the apps can only be used over data or WiFi and lifting these kinds of restrictions will only boost the economy.

social experiment by Livio Acerbo #greengroundit #techradar http://www.techradar.com/news/opening-of-whatsapp-in-uae-will-be-the-death-of-other-authorised-voip-apps