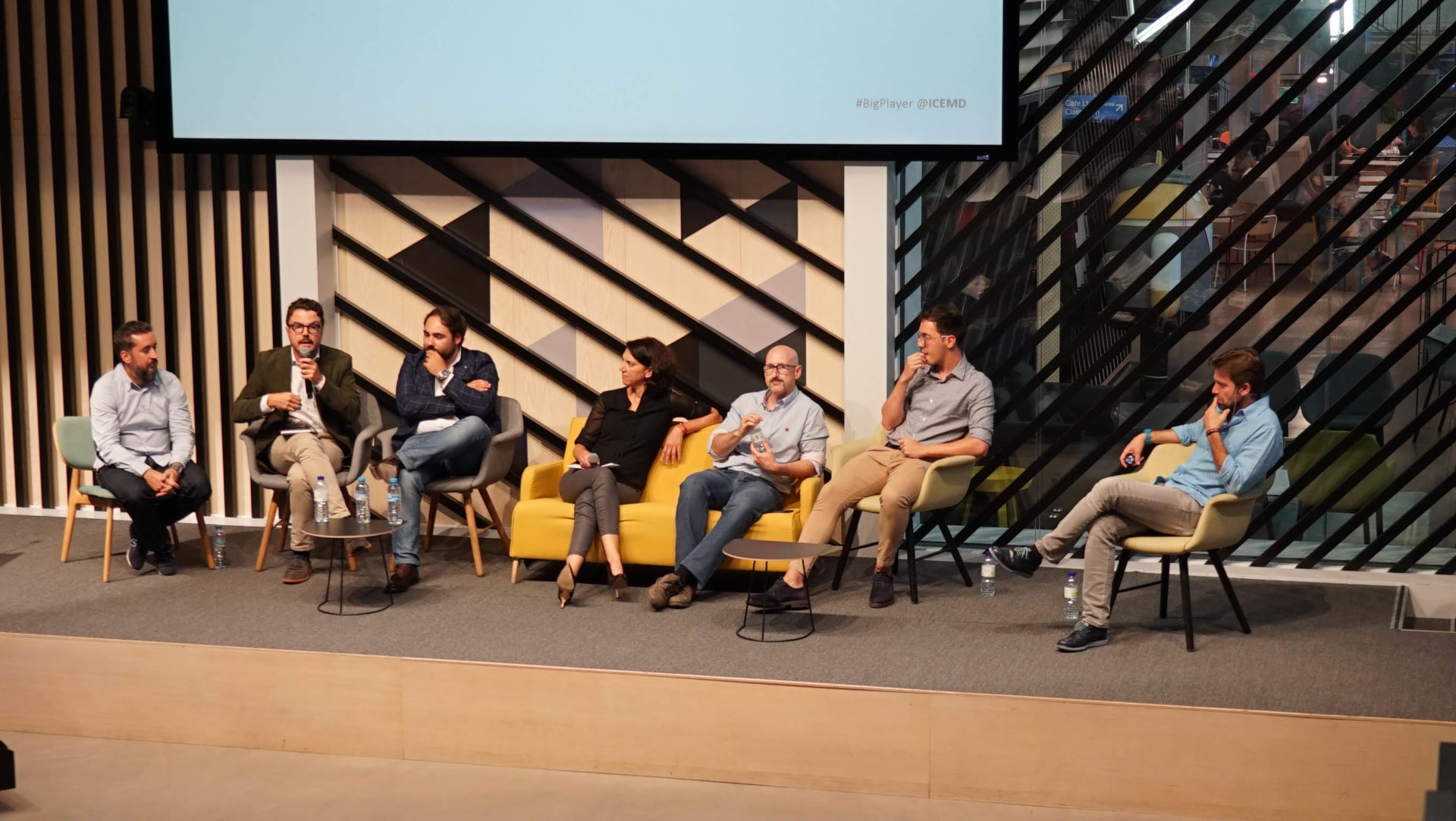 According to Richard, the most significant challenge faced by recruiters looking for big data talent is the measurement and evaluation of technical skills. "We need hybrid profiles with a data science component, but also with a knowledge of architecture, software, visualization, etc. Ensuring we have the right tools to measure these skills is a big challenge," she added.
To address this challenge, BBVA has developed a program to bring on board young talent in advanced analytics, what Richard calls: 'Young Data Professionals.' To identify the right talent for the bank, this innovative selection process combines a technical evaluation test produced internally with a second key phase, a 'datathon'. In its last round, this program brought together 60 candidates who were tasked with using data provided by BBVA to develop an analytical model and propose a business solution.
The panel of experts also agreed that it is important for data scientists to have a multi-faceted profile, adding value from both a high level of technical expertise in addition to communication skills. "A person who can both understand the data but also communicate in terms everyone understands — not just a technology-focused profile", stressed BBVA's Head of Talent Acquisition.
The other speakers at the event also emphasized the key role business analysts play, because this profile has the responsibility to translate the complex technological language of the field. The director of the ICEMD master's program in big data and head of Data Engineering at Orange, Spain, Javier Lahoz, explained that the business analyst profile is essential because "it is knowledgeable about the data while at the same time acts as a link between the other data analyst roles (data scientist and data architect)."
Fernando López Gil, Global HR Planning & Analytics Manager at Mondelēz International, encouraged data professionals to do more than analyzing and managing data: "A data scientist who adds value to projects, who suggests improvements, and presents new knowledge is highly appreciated."
BBVA's Ophelie Richard closed the panel with a basic question that is applicable to all jobs, but that is sometimes overlooked, "Another very important component is creativity, the creativity to solve problems. Problems arise every day, and solutions have to be found. It is a skill that, as a candidate, you should really make stand out."

social experiment by Livio Acerbo #greengroundit #thisisnotapost #thisisart