According to Gartner, the chance of a BI initiative not meeting enterprise objectives is a staggering 70 percent. That is because the answers to current business needs can not be answered by BI alone.
Even if you didn't like calculus in High School, Maya Gal, founder of Okapi has a powerful equation which explains what organizations need to do in order to achieve operational excellence.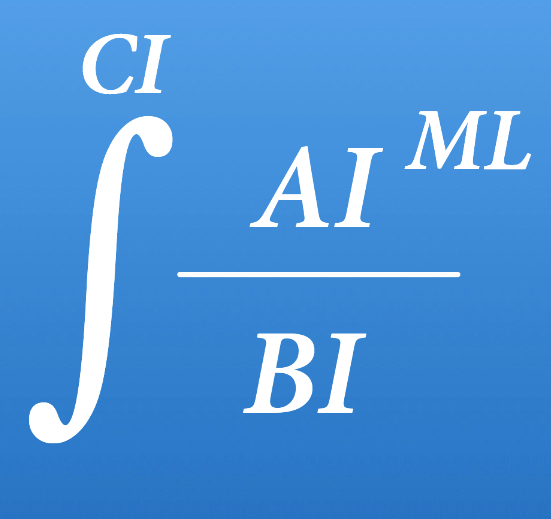 "Platforms using Artificial Intelligence, Machine Learning and Collective Intelligence should be the standard in supporting Operational Excellence. It's my belief that organizations that do not make use of these technologies, will miss out on a great opportunity to catch this amazing wave." says Maya. 
Historically, BI tools only answered the "what and why" questions, and we now understand this is not enough. BI is very expensive to implement, and eats up valuable resources to gain insights.
Next-generation BI platforms use Artificial Intelligence to automatically locate, visualize and narrate important findings.
Artificial Intelligence is creating a world where organizations don't need to struggle with charts or complex reports anymore. Everyone, no matter what their level of analytical skill, can easily get the answers they need from their data and can be used to create smart business notifications with AI algorithms. These algorithms analyze historical trends and patterns in the data sets and then can be used to predict trends for the future.
Pattern recognition algorithms are used to predict the next expected value based on past data. That predicted value is then compared to the real outcome supporting insightful alerts. The leads to organizational excellence because AI algorithms calculate which targets you should reasonably expect to achieve and allow you to track how you are performing in real time and alert you when you are off track.
Machine learning is a subfield of AI can be explained simply as giving computers the ability to learn without being explicitly programmed. The first step is building a model from a training set of data. The machine is then fed with live data and can make predictions. A good machine learning algorithm is able to independently adapt and improve itself based on new data it meets.
"Machine learning is a crucial component of operational excellence because it provides the capability for constant improvement. It takes AI and powers it up by a huge exponent." says Maya. "But Machine learning is not enough because you need Collective Intelligence."
Collective intelligence refers to a situation where nobody knows everything, everyone knows something, and what any given member knows is accessible to any other member upon request.
It can be understood as the synergetic result of 3 components: information, software and experts, that continually learns from feedback to produce just-in-time knowledge for better decisions.
The platform Quora is a great example of a CI application.
It focuses on the intelligent activity of answering questions, uses software algorithms to bring questions to the people most interested in them and the individual answers are then assessed by the public using a voting system. And finally, the results are then presented to those readers who would gain the most value from them.
In the context of the Okapi formula, there is the combined power of AI and Machine learning to alert us to problems and then CI adds recommendations for potential solutions to these problems.
"Business Intelligence alone cannot produce Organizational Excellence. There is so much more that needs to be calculated and considered."
Maya Gal is a thought leader, best selling author and global expert in Operational Excellence. Her work combines artificial intelligence and machine learning to provide real time insights into high level operations. She is passionate about helping managers interact with data and co-founded OKPAI as a SaaS based platform to improve both user experience and performance.
OKAPI Conversations with Maya Gal on the power of artificial intelligence for operational excellence.
OKAPI Conversations is a series of interviews discussing Startups, Artificial Intelligence, Operational Excellence and Business Intelligence and the impact on business and society
The Morning Email
Wake up to the day's most important news.
Informazione Social selezionata da Livio Acerbo #greengroundit